Music marketing in the digital age
Few industries understand the need to evolve more than music. From vinyl to Tidal, the tune has completely changed in the last few decades.
Facebook has over a billion users. It's hard to ignore such a popular platform, which means Facebook needs to be part of your music promotion strategy.
One often-overlooked Facebook feature is Facebook Events. For each upcoming gig, you should create a Facebook Event. Not only does this act as a reminder for your hardcore fans, it can help get the word out.
Your fans can even act as promoters, sharing the Facebook Event with friends and family. It's a simple way to promote your music and only takes a few minutes to setup. Then don't forget Instagram!
Are you success driven? In today's market you HAVE to have a cover band promotional video if you want to compete and I don't mean having some dodgy old smart phone footage with bad audio. That'll do you more harm than good.
You need a video that'll SELL your band, venue or event!

Think about it this way. How do you want your prospect to feel while and after watching your promo? Of course you'll want to create fans, bookings and opportunities, so give a great 1st impression in your video.

Times have never been more exciting. Now you several great ways to showcase your video. YouTube is the largest video sharing platform. Does it work for musicians? Just ask Justin Bieber, who launched his career on YouTube. Vimeo is another great service.
The Communities
YouTube's community is large, with over 1 billion users that watch hundreds of millions of hours of content – each day! With that many people comes risks. You may run into some questionable, highly offensive users that are not afraid to tell you exactly how they feel about your video. YouTube's larger audience produces more content, but keep in mind that quantity doesn't always equal quality.

Vimeo has a much smaller community. Of its 170 million viewers, about 42 million are in the United States. Vimeo's community is generally very supportive, and has many users that offer more constructive feedback than you may find on YouTube. Another notable distinction between the two is that with a smaller community, you will often find higher production values.
You've heard of iTunes. The internet has forever changed the landscape of the music industry. This is common knowledge to artists who've utilized effective digital technologies such as file sharing and digital marketing via an endless number of social media channels.

WE USE SOUNDCLOUD ON THIS SITE. WHY?

SoundCloud is among the world's leading social sound platforms, where anyone can listen to or create sounds and share them everywhere. And it lets us easily embed music players on the band pages at STLBluesTALENT.net (is SoundCloud on your website?)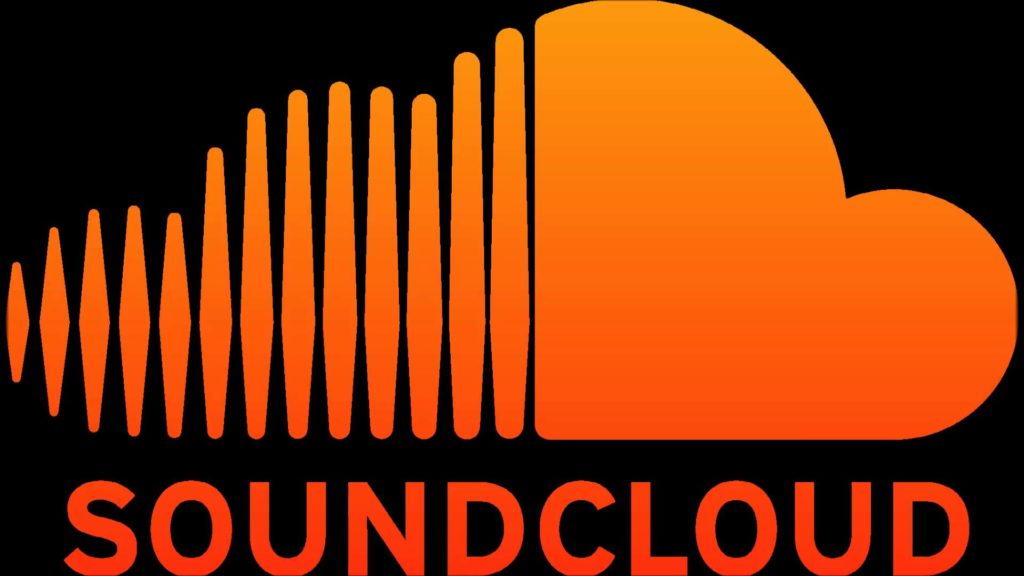 Smart phones are everywhere
LET'S FACE IT, EVERY ONE OWNS A MOBILE DEVICE. Complete with camera and video. And they always have it on them. Chances are yours is less than five feet away from you at this moment, right? This offers a unique ability for music pioneers and bands to engage fans at times they may have previously been unreachable.

USE THIS MEDIA
There's little you can do to prevent your fans from taking pictures and videos anyway, and really, why would you? They're among your best promoters, so don't fight it, instead, use this powerful media in your favor. Just imagine at your next show, you seize the moment & tell everyone to get out their phones for a quick 'but planned' photo, then have them immediately share out the show to their favorite social networks.

In less than 15 seconds, you just grew your fan base
THAT'S THE POWER OF SOCIAL MEDIA

Should I build a group email list?
The #1 most important thing you can do to market your music: build your email list!

Surprised?

Did you think that email marketing was obsolete? Research says it's 40 times as effective as Facebook and Twitter combined. Tweet that! Or don't, because it's really just a waste of time because only a small percentage of your followers on social media will see those posts.
Why is that?

When you build a following on social media platforms like Facebook and Twitter, those companies are in control of not only HOW and WHEN you communicate with fans, but also WHO gets to see your content. Plus, remember Myspace? You don't want to spend years collecting likes on Facebook only to lose those fan connections to changes in social media trends or functionality. Your email list is forever!
When you tell your story, you want to be sure your fans are listening, right?

Well, despite the huge popularity of social media, EMAIL is still the most effective form of online marketing. Whenever you encourage fans to purchase your music, watch a YouTube video, or leave a positive review, you're going to get better results from a well-written email than from a series of tweets or Facebook posts — because studies show fans are far more likely to take action based on an email.

Plus, when you collect a fan's email address, you have the opportunity to continue telling your story to them over the long haul, and you'll have repeated opportunities to sell your music and help sell out your shows.  Just think how the next club owner or festival will feel when you tell them you have a mailing list of 500 to help fill seats at their venue.

But there's another important reason why you should be focusing most of your marketing efforts on building your email list: you need to OWN your fan relationships.