BLUES IS A UNIVERSAL LANGUAGE
ALLEY TONES: FORMED IN MARCH 2012.
BY: ERIC A. GAVILLET – VOCALS, JUSTIN SCHMITT – DRUMS, NATHAN BIRD – GUITAR AND JOE PHILLIPS – BASS, TO PLAY AND PRESERVE THE BLUES ART FORM. THE FOUR MEMBERS IMMEDIATELY CAME TOGETHER AS A UNIT, PROVING THE BLUES IS A UNIVERSAL LANGUAGE. AGE NOR BACKGROUND SEPARATED ANY OF THE PLAYERS. BLUES STANDARDS WAS THE STARTING POINT.
WE GATHERED TOGETHER INDIVIDUAL INFLUENCES TO MIX WITH IT ALONG THE WAY. THERE WAS A COMMON THREAD IN RESPECT FOR THE FUNDAMENTALS OF THE STYLE. STAYING DEEP IN THE POCKET, BUT TURNING THE LEAD GUITAR AND VOCALS LOOSE TO IMPROVISE.
IN EARLY 2016 WE MADE A CHANGE ON BASS. ADDING ADAM BARR AS JOE PHILLIPS LEFT THE BAND TO PURSUE OTHER MUSICAL INTERESTS. JULY 2017 MARKED THE RE-ENTRY OF JOE PHILLIPS TO THE BAND. TAKING OVER THE GUITAR WORK FOR NATHAN BIRD. WE WERE BLESSED IN OCTOBER 2017 WITH THE ARRIVAL OF CHRIS "IRON JAW" TAYLOR TO THE BAND, BRINGING HIS ENERGETIC AND NO HOLDS BARRED HARMONICA STYLE. WE ARE NOW WORKING TOWARDS ALL ORIGINAL SETS.
OLD STORIES - OUR NEW CD!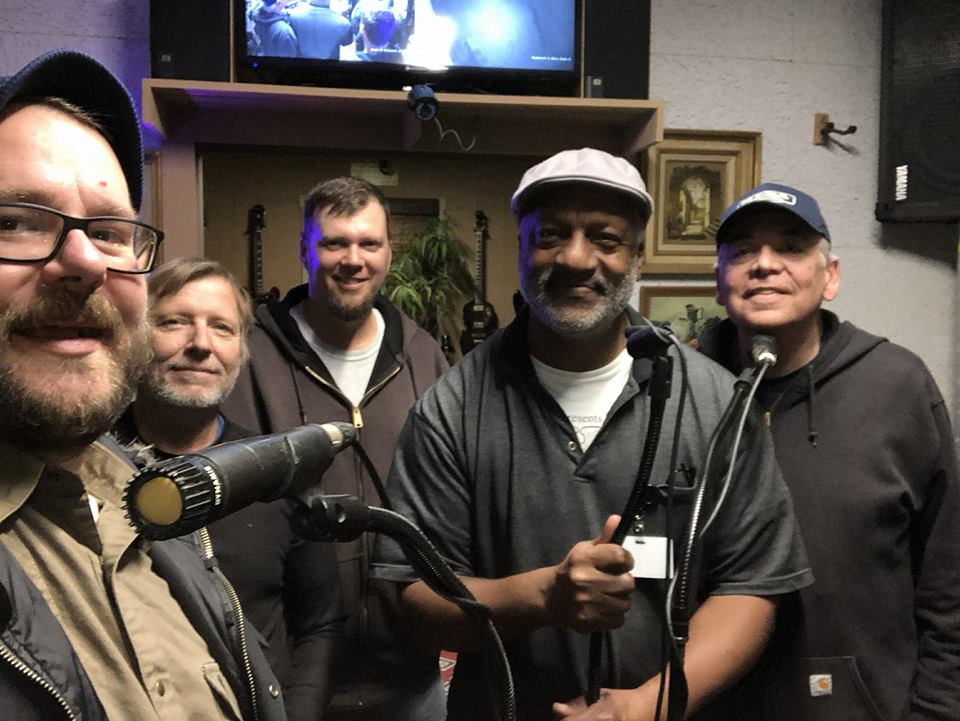 ERIC A. GAVILLET – VOCALS
JUSTIN SCHMITT – DRUMS
JOE PHILLPS – GUITAR
ADAM BARR – BASS, KEYBOARDS, BACKING VOCALS
CHRIS "IRON JAW" TAYLOR – HARMONICA, VOCALS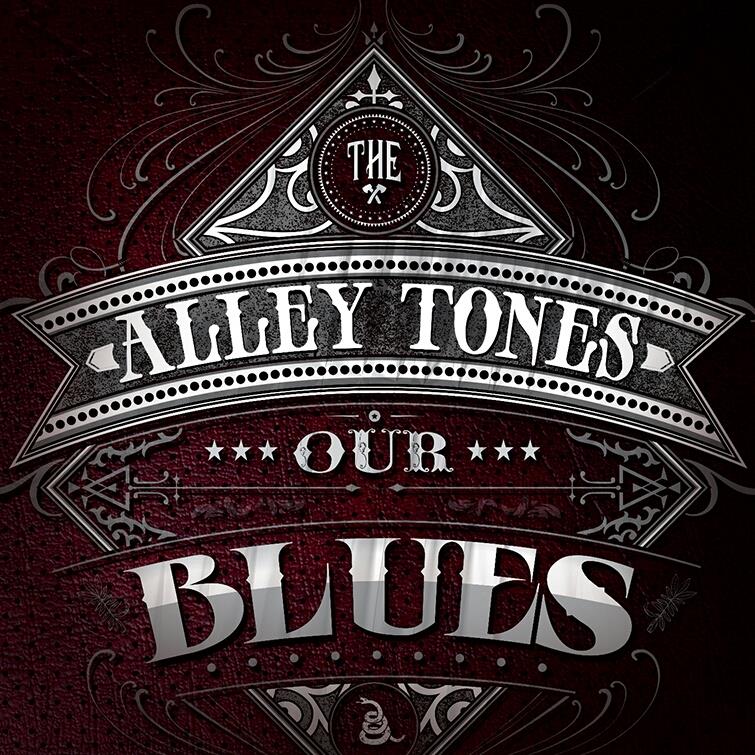 "Cultivating a deep and biding respect for the legacy of the blues"- Illinois Times

"Love these guys. Very talented and nice group of musicians" - Homeless In Hollywood Bridgeton, MO

"Oohhhh, I love your music!!!! Love" Until The Clock Strikes Five" and "Howl At The Moon." Nice Guitar work, classic! Nice!!" - Gary Nannini Nashvile, TN

"Gentlemen, that is some fine, classic blues you're dishing out. Love it!" - Ryan Van Slooten Andover, MN

"Great sound, very clean and on the money. Now one of my faves. Keep rockin' the blues" - Doug Prescott Chapel Hill, NC
Stagger Inn
The Rustic Goat
Walnut Street Winery
The Social House
BB's Jazz Blues and Soups
Shady Nook Pub
Golden Eagle Music Hall
The Hangar Inn
The Hawg Pit
Walker's Bluff Winery
Backstreet Jazz and Blues
Owl Creek Vineyard
Kirkwood Brewing Station
International Blues Challenge
4204 Main Street Brewing Co.
Pop's Place
Shaker's
Time Out Bar & Grill
23rd Annual Big Muddy Blues Festival

Edwardsville, Illinois
St. Louis, Missouri
Rochester, Illinois
St. Louis, Missouri
St. Louis, Missouri
Saybrook, Illinois
Golden Eagle, Illinois
Chesterfield, Missouri
Grafton, Illinois
Caterville, Illinois
St. Louis, Missouri
Cobbden, Illinois
Kirkwood, Missouri
International Blues Challenge
Belleville, Illinois
Decatur, Illinois
Alton, Illinois
Troy, Illinois
St. Louis, Missouri
INTERESTED IN BOOKING THE ALLEY TONES?
Then let's get started! Fill out our form below and tell us about your event.
"Preserving the art form" - The Alley Tones